We supports a wide variety of industrial applications with inventory of high quality domestic and import bearings. Our experience applying the requirements of aerospace and precision applications to industrial products helps our customers solve their toughest problems.
We stocks bearings and bushings for hydraulic cylinder, load handling, packaging, motor, pump, HVAC, pulley, lawn & garden, power tool, automotive, ergonomic, sporting equipment, and many other applications.
We also offers a range of assembly and kitting services in support of diverse needs.
We service all industries
CANNING, SEAMING & BOTTLING INDUSTRIAL BEARINGS

NPBearings Company specializes in specialty bearing solutions for some of the most demanding applications. Canning, seaming and bottling can subject traditional steel bearings to constant washdown conditions, high temperatures, high pressures and more. Ceramic balls for seaming rolls are also available. With our innovative bearing and lubrication solutions you can be confident that we will solve your toughest problems.

COSMETIC, HEALTH CARE AND BEAUTY PRODUCT PACKAGING BALLS

Our precision balls are suitable for use in applicator tips, spray pumps, push pumps, nail polish bottles and more. There is never a minimum order for in stock bearings and we can also deliver large production and blanket orders. Contact us today to find out more about our line of cosmetic packaging balls and bearings.

DESIGN ENGINEERING INDUSTRIAL BEARINGS

Design engineers have counted on us to provide technical bearing support since 2004. NPBearings can support product designers with bearing design, selection, prototyping and performance enhancement. Because of our extensive in stock inventory, we are able to quickly provide engineers the bearings they need quickly for R&D. When it comes time for production our factories are capable of scaling up with your OEM project. We specialize in ceramic and ceramic hybrid bearings while also maintaining a growing inventory of standard and stainless steel bearings.

FOOD PROCESSING INDUSTRIAL BEARINGS

NPBearings is proud to introduce their new and expanded line of full ceramic bearings, ceramic hybrid bearings, stainless steel and specialty lubricants specifically designed for the food processing and food packaging industries. Some of the most pressing issues facing the food manufacturing industry today are controlling costs and food safety. Full ceramic bearings and ceramic hybrid bearings are capable of alleviating some of these concerns. Ceramic balls are far more efficient than steel balls because the rolling surface is more spherically perfect and therefore reduces friction. Companies that converted to ceramic bearings have seen a decrease of energy consumption and were therefore able to cut cost.

FOLDING KNIFE AND TOOL INDUSTRY BEARINGS

Bearings are a critical hardware component in the knife making world. The pivot in many folding knives and tools is often perpetuated using caged ball bearings, IKBS balls, or thrust bearings. A steel or ceramic detent ball is a common feature on many pocket knives used to prevent unwanted opening. These are just a few of the many functional applications of bearings in this particular industry. Bearing balls may also be used for decorative purposes, inlaid into a knife blade or handle. The Boca Bearing Company is a proud supplier of bearings and lubricants catered towards folding knives and tools. Our ceramic bearings can be used in a variety of high intensity environments from condensation and sweat, to dust and dirt. Ceramic bearings are non-magnetic, non-conductive, non-corrosive, and can operate without lubrication, making them perfect for the toughest situations.

HIGH VOLTAGE CERAMIC INSULATED INDUSTRIAL BEARINGS

Electrical current leakage from equipment such as motors and power generators often causes pitting or micro-welding. Commonly this issue can be caused by an asymmetrical motor magnet circuit, unshielded power cables and fast switching PWM converters used in variable frequency drives. If electrical current is able to flow through the bearing then small sparks will result in damage to the inner and outer race, and this damage eventually leads to bearing failure. To prevent bearing failure in electrical applications ceramic coated insulated bearings or ceramic hybrid bearings can be used.
We service all industries
LAB EQUIPMENT INDUSTRIAL BEARINGS

Lab Equipment bearings typically operate in harsh and demanding environments. Pharmaceutical, dental, and medical device applications require high speeds, low noise, long life and resistance to harsh chemicals or fluids. Advanced laboratory and diagnostic equipment is often automated and subjected to a variety of conditions during testing and analysis. We offers a full line of bearings suitable for use in Laboratory Equipment. Different materials such as Stainless Steel bearings and Full Ceramic bearings are available as well as specialty lubrications and coatings.

PACKAGING, CONVERTING & WEB HANDLING EQUIPMENT INDUSTRIAL BEARINGS

Packaging, converting and web handling require heavy duty bearings with long life cycles to minimize down times. NPBearings.com is proud to introduce their new and expanded line of full ceramic bearings, ceramic hybrid bearings and specialty lubricants specifically designed for the packaging, converting and web handling industries. Converting, print and web handling covers a wide range of applications across a number of industries. These applications convert roll goods into useful consumer or industrial products or into more useful packaging materials. Operating environments can be high speed, dirty and hot, as a result standard bearing and lubrication products do not have the desired life customer's have come to expect.

PHOTONICS & OPTICS MANUFACTURING INDUSTRIAL BEARINGS

Advances in photonics technology mean that today's industrial laser systems offer unparalleled capabilities in precision manufacturing and advanced materials processing. We provides solutions for the photonics manufacturing industry by offering ceramic bearings that are non-magnetic, non-corrosive, non-conductive, and extremely low friction. Ceramic hybrid and full ceramic bearings are being used in some of today's most demanding manufacturing environments and product designs.

TURBINE FLOW METER INDUSTRIAL BEARINGS

NPBearings.com has a full range of bearings and balls in a variety of materials such as stainless steel, alumina oxide ceramic, silicon nitride ceramic and heavy duty plastics. Many different styles of bearings are also available including radial deep groove bearings, thrust bearings and angular contact bearings. Additionally, bearing configurations can often be tailored to fit each application comprising variations of materials for races, retainers and balls as well as specialty lubrications and coatings.

(UHV) ULTRA HIGH VACUUM INDUSTRIAL BEARINGS

(UHV) Ultra High Vacuum bearings are suited to operating in environments that are corrosive, clean room quality, high-temperature and non-magnetic. We offers a full line of ceramic hybrid and full ceramic bearings that can be used in vacuum applications such as: • Electron-scan Microscopes • Turbo-molecular Pumps • Semiconductor Production • X-ray Tubes • Nano-precision Position Equipment • Multi Stage Mechanical Goniometers • Thermal Mass Flow Controllers Ultra High Vacuum bearings are designed to have a long life, performance reliability, high speeds and low noise levels. Ceramic balls have a Rockwell hardness 2-3 times that of steel. Ceramic is also non-corrosive, non-conductive and non-magnetic.

WASTEWATER TREATMENT INDUSTRIAL BEARINGS

Our ceramic bearings require little to no lubrication or other maintenance and are ideally suited for use in waste water treatment machinery such as water processing machinery including pumps, flow meters, filtration and hydraulic equipment. These bearings are virtually maintenance free, and will therefore minimize bearing related down time of plant equipment. Facilities around the globe have come to rely on our innovative ceramic and ceramic hybrid bearings designed for operational services in different waste water purification environments. Ceramic bearings do not corrode or rust and can be used with different chemicals, from ion or sodium to alkali. Boca Bearings can therefore be effectively utilized in different stages of the water purification phase.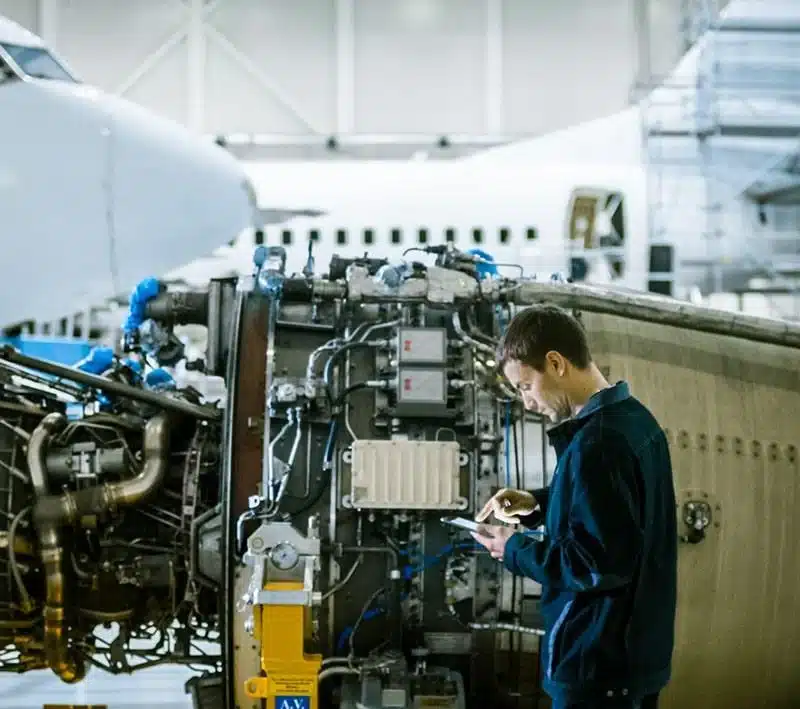 RELATED PRODUCTS
Ball Bearings
Miniature Bearings
Thin Section Bearings
Rod End Bearings
RELATED NEWS
Read more about the industry, new and updated product updates and upcoming events.
Professional

Vivamus Ultricies Fermentum
Vestibulum mollis sem et nunc venenatis finibus. Duis eget erat non risus scelerisque pulvinar nec nec eros. Nulla sed efficitur massa? Pellentesque facilisis mauris nec eros lacinia tincidunt! Nunc fermentum elit ac vulputate auctor.
Perfection

Curabitur Cursus Pretium
Maecenas interdum eget urna in volutpat. In id efficitur tortor. Vestibulum euismod leo et dolor facilisis, eget vestibulum nisi dictum. Ut consequat turpis sed bibendum feugiat! Sed condimentum turpis nec lacus efficitur convallis.
Vestibulum mollis sem et nunc venenatis finibus. Duis eget erat non risus scelerisque pulvinar nec nec eros. Nulla sed efficitur massa? Pellentesque facilisis mauris nec eros lacinia tincidunt! Nunc fermentum elit ac vulputate auctor.